As our client, you will have a team of highly qualified professionals working for you to provide you with the best coverage for you, your family, or your business. Building a long-lasting relationship with our clients is our number one priority.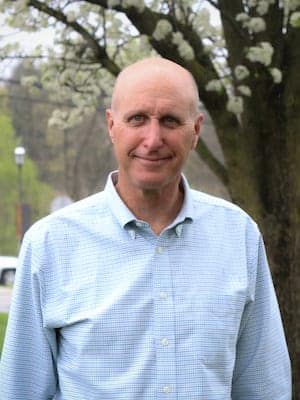 John P Wolfe II
Agent / Owner
Certified Insurance Counselor
John started in the insurance business when he joined the Agency with his father part-time in June of 1977. After a year in college, John chose to join his father full-time in May 1978 and has been here happily ever since. John earned his Certified Insurance Counselor (CIC) designation in 1984.
John enjoys his role interacting with both personal and commercial clients. He loves working with our customers to find creative insurance solutions for personal and business needs.
In his spare time, John loves to spend time with his wife, Peggy, and his three grown sons. Mostly, John loves being "Pap" and spending time with his two young grandsons. He can often be found cruising the lake at Raystown, working in the yard, or helping his kids with a variety of home improvement projects. Over the years, he's had the pleasure of being actively involved in the community in roles ranging from nonprofit board president to little league coach.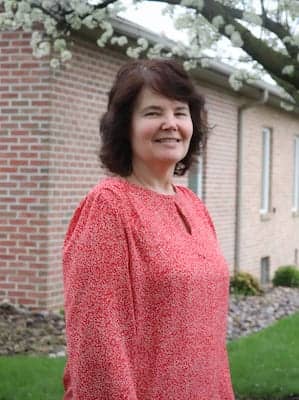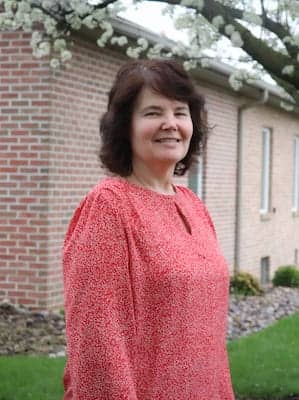 Lori G Angle
Customer Service Agent
Certified Insurance Counselor
Lori is an Agent and Customer Service Representative at J.P. Wolfe Insurance. Lori started with the Agency in 1989, and brings over 30 years of experience focusing on personalized sales and friendly service in Personal Lines, Commercial Lines and Life Insurance products. Lori holds a Bachelor's Degree from Shippensburg University, and has continued her education by earning the Certified Insurance Service Representative (CISR) and Certified Insurance Counselor (CIC) designations to better serve our customers.
Lori lives in Carlisle, PA with her husband, Dave, and daughter. Lori has traveled to third world countries to participate in building homes for the homeless, and regularly serves on other mission projects through her church. In her spare time she enjoys all forms of travel, the Finger Lakes, camping in her RV, and riding her Harley-Davidson motorcycle.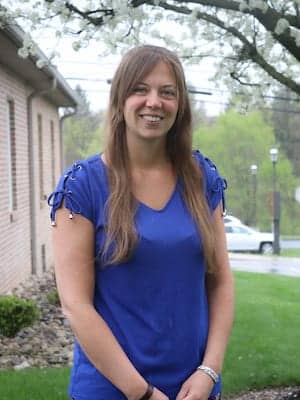 Mindy S Keeney
Customer Service Agent
Mindy joined J.P Wolfe Insurance in 2004. As a licensed customer service agent, Mindy works mostly with personal lines, but also regularly assists customers with commercial policies.
Mindy lives in Lewisberry where she enjoys time being outdoors, hunting, fishing, and playing volleyball.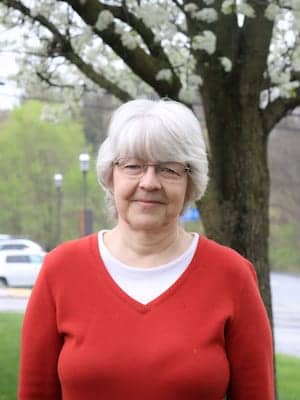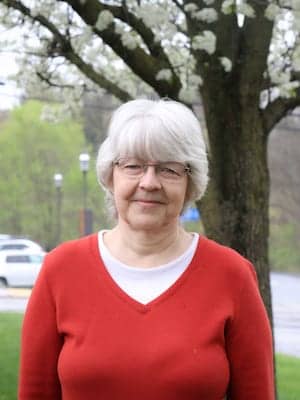 Roxanna (Roxy) Fulton
Customer Service Agent
Roxy has been with J.P. Wolfe Insurance since 1977. But she actually got her start in the insurance industry two years before that when she started working part time with her grandfather, Lester Moffitt, the previous owner of J.P. Wolfe Insurance in Newville. Now, as an insurance agent, Roxy enjoys providing excellent service to our policyholders in customer service and Personal Lines.
She currently resides in Carlisle.
Wanita K Smith
Customer Service Agent
Wanita joined the Agency in 1997 and is an agent licensed to sell Property and Casualty Insurance, in the State of Pennsylvania.
Wanita lives in Cumberland County west of Newville with her husband, Denny. They have two adult children, Noah and Madison. Wanita loves travelling and surprising her husband with a spontaneous weekend ROADTRIP!! Any time Wanita spends together with her children and husband is her greatest joy! She's also an enthusiastic college football fan, cheering on her kids' alma maters – Penn State and the University of Wyoming. Luckily, they aren't rivals!
Meryl Wolfe
Office Manager
Meryl is the office manager at J.P. Wolfe Insurance. She is driven by her passion for helping others, working as a team, and always providing the best customer service. In addition to her role managing the office, Meryl is also licensed Insurance Agent. Meryl holds a Bachelor's Degree in Biological Systems Engineering from Virginia Tech. She lives in Camp Hill, PA with her husband, Austin, and their two little boys. When she's not in the office, Meryl is often found tending to her garden, walking with her family in her neighborhood, reading fiction, and wondering when she'll finally get to all that laundry.
Meryl is very active in her community as the president of her neighborhood civic association. She is also a current fellow in the 2021 class of Leadership Cumberland, a leadership development program designed to engage community-based leadership and engagement.